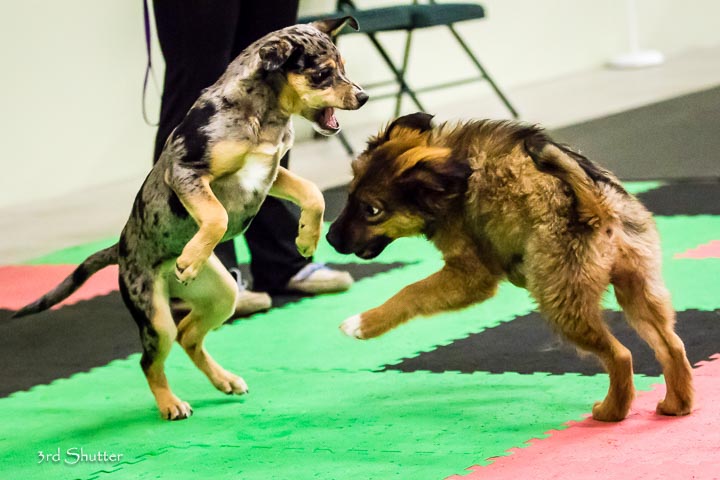 The Play and Train class is closely supervised off leash play. It's a great opportunity for your dog to play and socialize with other dogs.
Each 1 hour session consists of a 1/2 hour of off leash play and a 1/2 hour of personalized instruction. There is a mandatory 1 hour orientation class without dogs that is focused on body language, attention, and call off.
Schedule: Normally Saturday (RSVP Required. 4/Class Max)
Orientation = $40, Sessions = $25/session pay as you go.